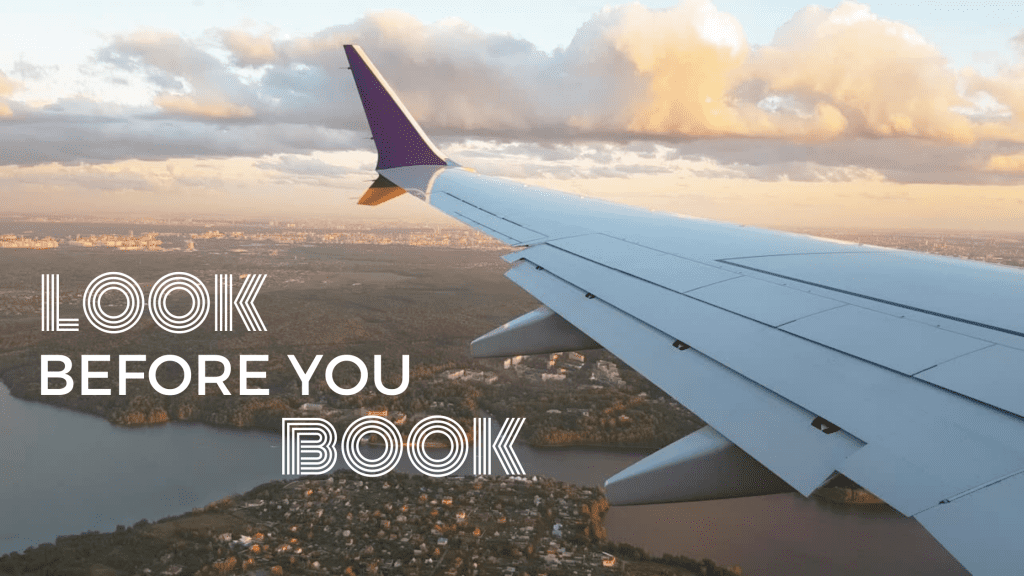 From 1st November, travel between Greater Sydney and regional NSW has been permitted for fully vaccinated people, with Australian Permanent Residents and Citizens being eligible for overseas travel since 1st December. Before making or accepting a booking, its important to ensure that you review the Terms and Conditions so that you know what is possible if holiday plans change.
Whether you're a business or a traveller, the below checklist will assist you in planning for the upcoming summer holiday season, ensuring you are ready for your next getaway.
Travel and Accommodation
Prior to paying for any part of your holiday it is important that you shop around for the best price, read the reviews and speak to other travellers who have also been to that location. A few minutes spent researching could uncover a great deal, or help you avoid a bad one before you have committed.
Your research should include:
Checking that the business you are using is licensed;
Ask when the payments are due and seek travel providers that offer payment closer to your departure date, as there will usually be more certainty about whether your travel will be proceeding.
Check whether any payments are refundable in case you need to cancel your trip. You should also check if there is a cancellation fee; and
What are the Check in and check-out times.
You should also consider limiting the number of travel services that you use, and the number of destinations per holiday, as it may be easier to make cancellations if you need to.
Know The Covid-19 Rules
Its important when planning a trip that you keep up to date with the current COVID restrictions and rules. It is recommended that you check:
Travel Insurance
If something unexpected happens before or during your trip, travel insurance can cover the loss of the deposit or cancellation fees, as well as medical expenses, personal liability or theft of baggage and travel documents.
Check Your Travel Details
Often in the excitement of planning a holiday, people can accidentally book the wrong day or even the wrong year. Before you make your booking, always double-check your travel details. Sometimes a small mistake can end up being very costly, as not all businesses will refund you if make a mistake on your booking.
Understand The Terms and Conditions
The best place to check all the finer details about your booking is the terms and conditions section on the travel company's website, as this will allow you to better understand their policies on cancellations and refunds.
Australian Consumer Law is unlikely to apply to cancellations caused by COVID-19 restrictions, and in such circumstances, getting a refund or changing the date of your trip will often depend on that you agree to in the T&C.
When reviewing the T&Cs, its important to understand what happens if you need to cancel your booking, or the booking cannot proceed due to COVID-19 travel restrictions and events outside of your control. Some businesses will offer full/partial refunds or credit.
Remember that if you book through a travel agent or another third party, the policies and T&Cs of both the agent and travel provider will apply, so you will need to check both. It is also worth confirming with your travel or accommodation provider to determine what they mean when they say "risk-free" or "comes with 100% refund guarantee" as these may misrepresent your right to a refund for cancelled travel.
Travel Agents
If using a travel agent, its important that you check their credentials. You should determine if they:
Are a member of a recognised industry association;
Have any industry-specific qualifications or training; and
Are insured if they go out of business before you take your holiday.
In Australia, travel agents do not need a licence, but many are part of associations and have industry-specific training.
Checklist For Businesses
If you are a tourism business, its important to know your rights and obligations ahead of the upcoming holiday session. The below checklist will allow you and your business a stress-free summer period:
Know your legal obligations – Under Australian Consumer Law (ACL), you must not engage in conduct that is misleading, deceptive or unconscionable. This includes making false or misleading statements about services that you provide, as well as changing the contract or unfairly penalising a customer in the event of a cancellation. For short-term rental accommodations, you have rights and obligations which include following the Industry Code of Conduct. Your guests also have obligations about how they can behave.
Terms and Conditions – Before customers book, make sure they are aware of the T&Cs. This will help you later if there are any cancellations or changes. The T&Cs should clearly identify and explain:

The remedies available in the event of cancellations and the terms surrounding each;
If you use credit notes, make sure that are outlined clearly;

Whether they exclude the liability of the travel provider;

Whether the customer must pay a cancellation fee, balloon payments or any other payment;

Any commissions or referral arrangements that are in place; and

 If a cancellation fee is applicable, what it is, and under what circumstances it is payable along with the cancellation expenses that are to be covered by the fee or the retainment amount and an itemised breakdown outlining the charges/retained amount.
It is important that you notify the customer that any cancellation fee is allowed under Australian Consumer Law (ACL) and that they have rights under the Consumer Guarantees of the ACL.
When a travel service has been cancelled due to COVID-19 or other reasons, as a business owner you must honour the terms and conditions. You must provide customers with a free of charge refund where they are entitled to one. For example, if they purchased a ticket that you promoted as 'fully refundable' then they are entitled to a free-of-charge refund.
It is also expected that all refunds are paid within a reasonable timeframe and are notified of what this timeframe is. If a customer is entitled to a refund, you must offer it to them prior to offering any other alternatives such as a credit note. You must also take steps to recover any funds from suppliers in instances where you have received funds from them that are due to be returned to a customer.
If a customer Is experiencing financial hardship or exceptional circumstances, consider being flexible. You may want to consider:
If you are able to offer a refund or credit note even If you are note contractually obligated to; or
If you offer a refund, rather than credit, when the customer is unlikely to ever have an opportunity to use the credit before it expires.
If you are planning for the holiday of a lifetime, and want assistance in reaching your financial milestones, don't hesitate to contact us on 02 9299 2292 or myadviser@moneyclip.com.au